Meg Parivar
Design against crime interventions, Loss prevention, Design strategy, User experience design, Product design and development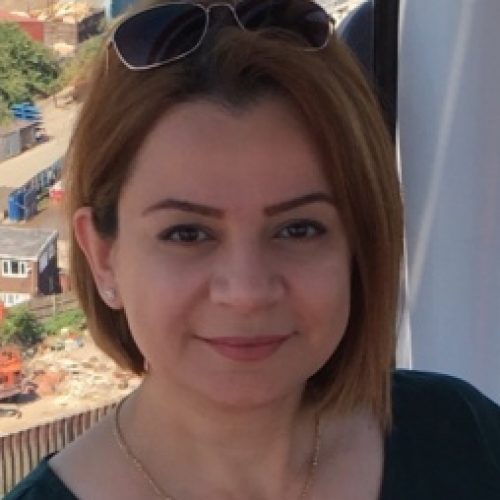 Meg has a first-class honour degree in product design from the University of Salford and a master's degree with distinction in design management from Lancaster University. Currently, she is a PhD design research candidate at imaginationLancaster. Her research interest is 'design against crime'; she is conducting interdisciplinary research between criminology, management and design disciplines within organisations, specifically retail industry to explore how design management can support the process of crime prevention.
Since the 1800's, England became an industrialised country and experienced extensive urban growth, so sales associates chose this location to establish large stores. Towards the end of the nineteenth century, the aim was to create the stores to entice customers through space, impressive architecture, interior design and the elegant display of merchandise. At the same time, the display techniques were growing to promote sales. Therefore, more retail equipment manufactured and supplied for displaying products in the stores. This considerable variation led the retail industry as that goods could be touched by the customers and they were not accessible only through retail assistant anymore (Whitaker, 2011). Since then due to this new differentiation, retailers have been experiencing a significant change of in their customer's behaviour. The retailers are trying to give a brilliant shopping experience to their customers with more reason to increase the sale (Ebster, Garaus 2011). However, there are some restrictions to this strategy that afford excellent opportunities for shoplifters and opportunist criminals. Store design can be a fantastic and efficient tool to increase sales. Also, it could significantly increase the chance of retail crime. The research interest lies in how to minimise criminal activity in retail environments to reduce loss prevention and retail shrinkage through design thinking approach.
– Ebster, C., & Garaus, M. (2011). Store design and visual merchandising: Creating store
space that encourages buying. New York, NY: Business Expert Press.
– Whitaker, J. (2011). The department store: History, design, display. London: Thames &
Hudson.