Paul Rodgers
Professor of Design
Design Disruption, Design and Care, Social Innovation, Disciplinarity, Design Interventions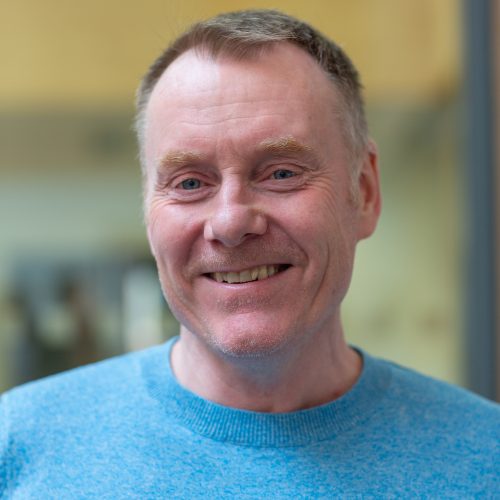 Paul A. Rodgers is Professor of Design at Imagination, Lancaster University, UK. He holds undergraduate and postgraduate degrees in Design from Middlesex University, London, and a PhD in Product Design Assessment from the University of Westminster, London. Prior to joining Imagination Lancaster he was Professor of Design Issues at Northumbria University School of Design (2009-2016), Reader in Design at Edinburgh Napier University (1999–2009) and a postdoctoral Research Fellow at the University of Cambridge's Engineering Design Centre (1996–1999). He has over 20 years of experience in product design research and has led several research projects for Research Councils in the UK and design projects funded by the Scottish government and The Lighthouse (Scotland's National Centre for Architecture, Design and the City).
He is the author of more than 150 papers and 9 books on design including Product Design published in 2011 – available in Chinese, Spanish, and Italian, Research Methods for Product Design published in 2013 (both for Laurence King Publishers, London), The Routledge Companion to Design Research published in 2015. He is currently working on a new book, Design School: Beyond Education, Research, Practice and Disciplines, with co-author Craig Bremner that will be published by Bloomsbury Academic Publishers, London in 2017.
His current research interests include hybrid creative practice, exploratory and experimental design research methodologies, design for the third sector and public engagement, and how the discipline of design and how disruptive design interventions can enact positive change in health and social care and elsewhere. He is a co-founder of the highly successful Design Disruption Groupwho collaborate regularly with a range of commercial, public and third sector organizations such as Newcastle YMCA, Greggs the Bakers, Newcastle Carers, Traidcraft, and Alzheimer Scotland.
Professor Rodgers has led recently several projects including "We are all Designers" (funded by the AHRC in conjunction with the Royal College of Art), "Cultures of Creativity and Innovation" (funded by the AHRC in conjunction with the Indian Institute of Science, Bangalore and Sapienza University, Rome) and "Design School: The Future of the Project" (funded by the AHRC in conjunction with the Design Museum, London and Charles Sturt University, Australia).
Latest Updates from Paul Rodgers