* Wanlin Zhang
Design for sustainability; Culturally significant design; Craft-design collaboration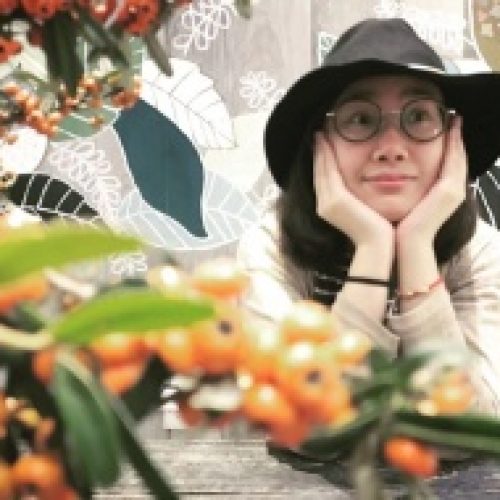 Wanlin Zhang is Ph.D. candidate at the ImaginationLancaster Design Research Center, Lancaster University, UK. With a background in product design and design for social innovation, she has been involved in several design projects and funded research projects both in UK and China. Her current thesis centers on appropriate, desirable, and meaningful design interventions for supporting traditional making practices, especially in the case of the Yellow River Valley of central China. Her research interests include culturally significant designs and products, design for sustainability, and craft-design collaborations.
Wanlin is also PhD researcher on the AHRC Located Making project, which is led by Professor Stuart Walker and Professor Martyn Evans.
Wanlin's degree includes a BA in Industrial Design and an MA in Design for Social Innovation, separately from Central South University and Hunan University in China.
Recent Publications:
Zhang, W., Walker, S.,  Evans, M., & Bennett, J. (2021) Inheritors of the Yellow River: The Relationship of Heritage Making Practices to Cultural Self-confidence in China. International Journal of Anthropology and Ethnology, 5(4). doi: 10.1186/s41257-021-00045-6.
Zhang, W. (2021) Design for the Sustainment of Traditional Making Practices: A Research Study in Central China. The Design Journal. 24(1), 137-147. doi: 10.1080/14606925.2020.1835232.
Zhang, W., Walker, S., & Mullagh, L. (2019) Craft and Sustainability: Reflections on Design Interventions in the Craft Sector in China. Presented at the IASDR conference 2019. Manchester, UK, 2rd-5th September 2019. Available at: https://iasdr2019.org/research-papers
Zhang, W., Walker, S. (2018) A Values-based Direction: Overcoming An Imbalanced Relationship Between the Designers and Craftspeople. In the proceedings of CUMULUS Conference Wuxi 2018: Diffused Transition & Design Opportunities. Wuxi, China, 31st October-3rd November, 2018.
Latest Updates from Wanlin Zhang