Xinya You
Design thinking, Branding, Innovation, Organisation, Management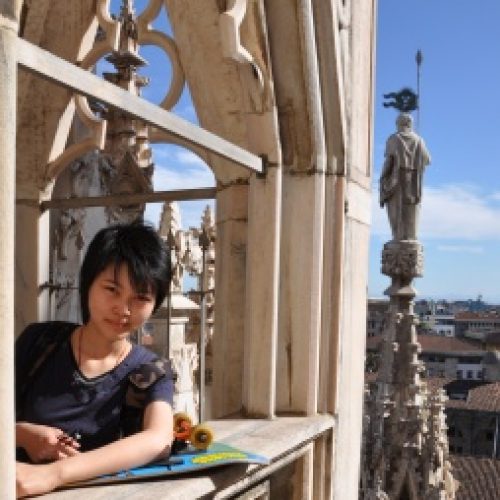 I am in my final year of study towards a PhD in Design at Lancaster University. The title of my thesis is 'Exploring how to build innovative brands inspired by design thinking'. Previously, I earned an MA in Design and Branding Strategy at Brunel University in the UK and a BA in Industrial Design at Tsinghua University in China.
My experience as a practitioner in branding and design includes employment as a full-time brand analyst at Siegel + Gale (Beijing office), a world-leading brand consultancy, for 1.5 years. My job scope included assisting brand strategy directors in developing branding strategies for our clients, such as platforms, slogans, architecture, naming and internal branding strategies.
I have been developing my knowledge regarding the relationships among branding, design and innovation through learning and practising for six years, during which I have gained broad theoretical knowledge of many interrelated areas and gradually developed a hierarchic knowledge system.
During the past three years, I have studied the role of design in many interrelated areas, such as organisation, marketing, management. My PhD topic was the first step towards exploring this broad research direction.
Publications:
You, X., Hands, D. (2016). Critically Exploring the Development of a Conceptual Framework for Building Innovative Brands. Proceedings of DRS 2016, Design Research Society 50th Anniversary Conference. Brighton, UK, 27–30 June 2016.
You, X., Hands, D. (2018). Rethinking Design Thinking through the Lens of Service-dominant Logic. Proceedings of 21st DMI: Academic Design Management Conference, Next Wave. London, UK, 1-2 August, 2018.