Dr Marianna Cavada
Lecturer in Urban Design Policy
Urban Design Policy - Smart cities - Urban Engineering- Architect ARB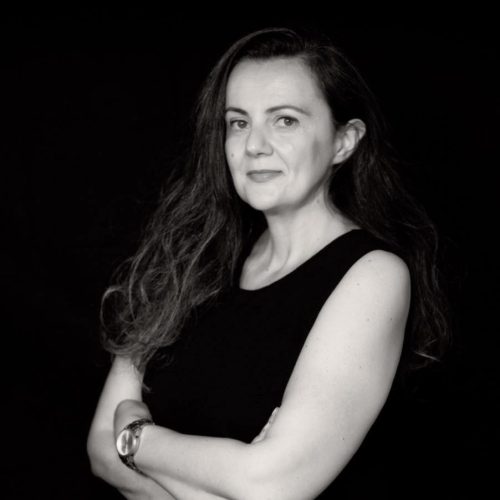 Profile
Marianna is a UK Registered Architect ARB and a Council Member (elected) at the Manchester Society of Architects MSA, and a Registered Architect Engineer TEE in Athens, Greece. She has extensive international experience, both in academia and industry has practised architecture and urban design in the UK and abroad (UAE and China). She is researching how urban policy can be designed by people and for people, aimed at improving urban living. Her research has an engineering approach and a focus on smartness.
She successfully completed her PhD on smart cities in Civil Engineering at the University of Birmingham, titled 'SMART: Smart Model Assessment Resilient Tool: Assessing truly smart cities'. The SMART analyses and prioritise smart initiatives, aimed at the overall benefits for people in urban environments. She has published in journals as well as conferences and she has been invited to speak about her research at events and Universities (University of Birmingham, UK; University of Liverpool, UK; University of Coventry, UK; DongHua University, Shanghai, China; Nottingham University, Ningbo, China; University of Xi'an Jiaotong, Suzhou, China). Her research interest extends to policy; she has collaborated with the Birmingham City Council and Lancaster City Council, and local experts in smartness. She has been part of EPSRC projects (Liveable Cities, Assessing the Underworld, EPRSC IAA Impact Acceleration Fund-Green Infrastructure Corridors), collaborated with the UK Collaboratorium for Research on Infrastructure in Cities UKCRIC and organised workshops (Smart Cities Alliance, Birmingham). She has been a reviewer for 'Behaviour & Information Technology' and 'Journal of Urban Technology' journals.
Prior to her academic career, she was involved in large urban development projects in China -Twin Cities-of 3.5 million square meters, Kunming (and further in Shanghai and Xiamen). Also, worked at the Al Falah project, a 12.5 million square meters development for local populations in Abu Dhabi, UAE. Before her international experience, she worked at architectural organisations in the UK (ATKINS) and other architectural practices in the UK. She has been awarded for her Dip Arch (RIBA II) project in Dubai, titled: 'Workers' Library in Al Shindagha' (Higher Commendation, Award in Sustainability).
Marianna is currently teaching in Architecture. She is the Module Convener for Architectural Humanities Y1, currently leading the design of a Massive Open Online Course (MOOC) module on Urban Health Systems, she has been part of the MA Imagination Lab teaching and supervision of N Kwon, a Ph.D. student focusing on "Design for Policy and Advanced Technology Transitioning", also supervising MA students on their dissertations. She is also currently supervising (and co-supervising) MA students. She is interested to supervise students on urban matters, smart cities, inequalities & policy.
Education
Architect ARB 2021 (Registered)
PhD Civil Engineering 2019 University of Birmingham, UK
PD Dip Architecture (International) RIBA II 2008 Huddersfield University, UK. Higher Commendation Dip Arch "Workers' Library in Al Shindagha, Dubai" 2008 and First Prize – Peter Stead Award in Sustainability (Civic Society, Huddersfield) 2008
BA Hons Architecture RIBA I 2005 Huddersfield University, UK
BA Hons Interior Design 2001 De Montfort University, UK
Publications
Cavada, M (2019) "SMART: Smart Model Assessment Resilient Tool: Assessing truly smart cities". Ph.D. Thesis. Civil Engineering. The University of Birmingham.
Cavada M (2022) "Evaluate Space after Covid-19: Smart City Strategies for Gamification". International Journal of Human-Computer Interaction Link
Cavada, M. (2022) "Designing Policy for Cities", Proceedings of the International Conference on Evolving Cities. Link
Cavada, M.; Rogers, CDF.; Dalton, CR (2022). "A smart system approach for urban engineering". Conference Urban Assemblage: The City as Architecture, Media, AI and Big Data. Publication in Art, Architectures, Design and Environments. PARADE. In Conference Proceedings (March 2022).
Cavada, M.; Bouch, C.; Rogers, C.; Grace, M. and Robertson, A. (2021) "A Soft Systems Methodology for Business Creation: The Lost World at Tyseley, Birmingham, UK".            Urban Planning (ISSN: 2183-7635) Volume 6, Issue 1, Pages X–X DOI: 10.17645/up. v6i1.3499. Link
Hargreaves, A J, Cavada, M., and Rogers CDF (2020) "Briefing: Engineering for the far future: rethinking the value proposition". Proceedings of the Institution of Civil                Engineers – Engineering Sustainability 2020 173:1, 3-7 Link
Cavada, M. Tight, RM, & Rogers CDF (2019) "14 – A smart city case study of Singapore—Is Singapore truly smart"? Editor(s): Anthopoulos, L. Smart City Emergence, Elsevier,    Pages 295-314, ISBN 9780128161692. Link
Cavada, M. & Rogers CDF (2019) "Serious gaming as a means of facilitating truly smart cities: a narrative review". Behaviour & Information Technology. Link
Cavada, M., Hunt DVL, and Rogers CDF (2017) "The role of infrastructure in smart cities" International Symposium for Next Generation Infrastructure 2017: Infrastructure for  a better future: a forum for vision, leadership and action. Link
Cavada, M., Hunt DVL, and Rogers CDF (2017). "The Little Book of Smart Cities". University of Birmingham (Ed. Coulton, C). Liveable cities. Link
Cavada, M., Hunt DVL, and Rogers CDF (2016) "Do smart cities realise their potential for lower carbon dioxide emissions"? Proceedings of the Institution of Civil Engineers –      Engineering Sustainability. 169:6, 243-252. Link
Cavada, M., Hunt DVL, and Rogers CDF (2014) "Smart Cities: Contradicting Definitions and Unclear Measures". The 4th World Sustainability Forum. Conference proceedings    paper. MDPI, Basel, Switzerland. Link
Marianna's Invited talks (selected)
"Leadership in International Construction" University of Westminster 2022
"Smart cities" MSc Civil Engineering. University of Birmingham 2020/21
"Smart cities" MSc Building Information Modelling (BIM). University of Liverpool 2019/21
"A case for truly smart cities". Cambridge Centre for Smart Infrastructure & Construction. Cambridge University 2019
"Circular cities: a smarter approach". Biophilic Design and Circular Cities. Coventry University CPD 2019
"Smart Cities: a case for liveability in Birmingham". Smart City Alliance, Birmingham, UK 2019
"Truly smart cities: engineering for societal and individual well-being". South West Business Council Royal Haskoning DHV, Exeter, UK  2018
"Smart Cities: Vision and Practicality". Aston University. Innovation Birmingham. 2017
"Smart Campus". Conference Careers Network, Birmingham University, UK. 2017
"What makes cities smart"? Climate Reality Project: Warwick University UK. 2017
"Design Principles: Points, Lines, Space". Apple Store Pudong, Shanghai, China. 2014
"From West to East: A Quest for Architecture". Raffles D.I. Donghua University东华大学, Shanghai, China. 2012
"Talking Shop: Design Strategies for Shopping centres".  Liverpool Xi'an Jiaotong University西交利物浦 大学苏州, Suzhou, China 2012
"Time, Space, Scale". Nottingham University宁波诺丁汉大学, Ningbo, China 2012
"Workers' Library in Al Shindangha, Dubai, UAE". Huddersfield Civic Society UK. 2008