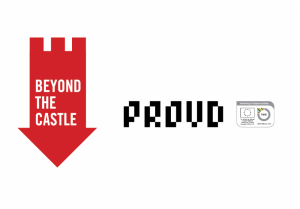 ONE of the oldest parts of Lancaster could be getting a new look by using the creativity of local people. The 'Beyond the Castle' project wants to create a high-quality public space around Lancaster's historic castle and priory, down the hill and over the meadows to the quayside.
The first step invites everyone to imagine and design the possibilities. 'Beyond the Castle' is asking people of all ages to share their thoughts and big ideas in a series of fun events over the summer and autumn. Together with a team of designers and volunteers, people will have the chance to develop the first plans, with the aim of revitalising this space. There'll be a whole series of activity days to get people thinking about how they use the site at the moment and what they'd like to see there in the future.
As these plans are developed, any options that are considered will need to fit in with this historically important area of the city.