Professor Emmanuel Tsekleves
Professor in Global Health Design Innovation
Design for Health & Wellbeing, Global Healthcare Design, Design for Ageing, Design Innovation.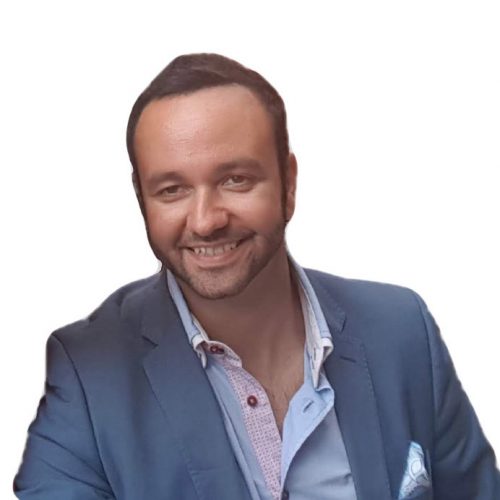 I lead research at the intersection of design, health, wellbeing and technology.
Through research I am championing a 'Blue Zone' lifestyle (people living healthy into old age), by engaging companies and communities in the business of health, so that we and the planet can stay healthy.
How I conduct research:
Take the unconventional perspective – see challenges from a different angle and open up to doing things in a different way;
Push the boundaries – innovation lies in the boundaries of disciplines. Push and live outside of the boundaries every day;
Learn something from everyone and everything – be open to the ideas and points of views of others; they all have something to teach us;
Take a global perspective and do what is right – always do what is globally, environmentally, socially and ethically good;
Find the positive in everything – when things look like they are going wrong, look for what's going right;
Take action – take action today even if it is imperfect.
What I do:
Driven by the UN's Sustainable Development Goals, my research focuses on tackling community health challenges across the world. Examples of this include:
Apply design-led research in the area of health and develop health promoting innovations by 'designing out' the problems and barriers that prevent health-promoting behaviours – see the Active Parks project.
Conduct cross-disciplinary research by always working with the recipients of health interventions aimed at improving the quality of life and wellbeing of people into old age, including people with chronic health problems (i.e. Dementia, Parkinson's, Stroke). – see the SODA and Ageing Playfully projects.
Explore how creative ways, such as speculative design enable citizens and governments engage in policy agenda setting on health and ageing in developed and developing nations – see the ProtoPolicy and ImaginAging projects.
Generate public interest and attract media attention of national press, such as the Daily Mail, Daily Mirror, The Times, the Daily Mail, Discovery News and several other international online media outlets. Blog regularly for The Guardian and The Conversation on the design and use of technology in Health.
Publish academic work in high esteemed peer-reviewed publications, including books, such as the Routledge Design for Health book published in 2017 and the forthcoming Routledge books in Design for People Living with Dementia (2021) and Global Challenge Design (2021).
Member of the Centre for Ageing Research, the Data Science Institute